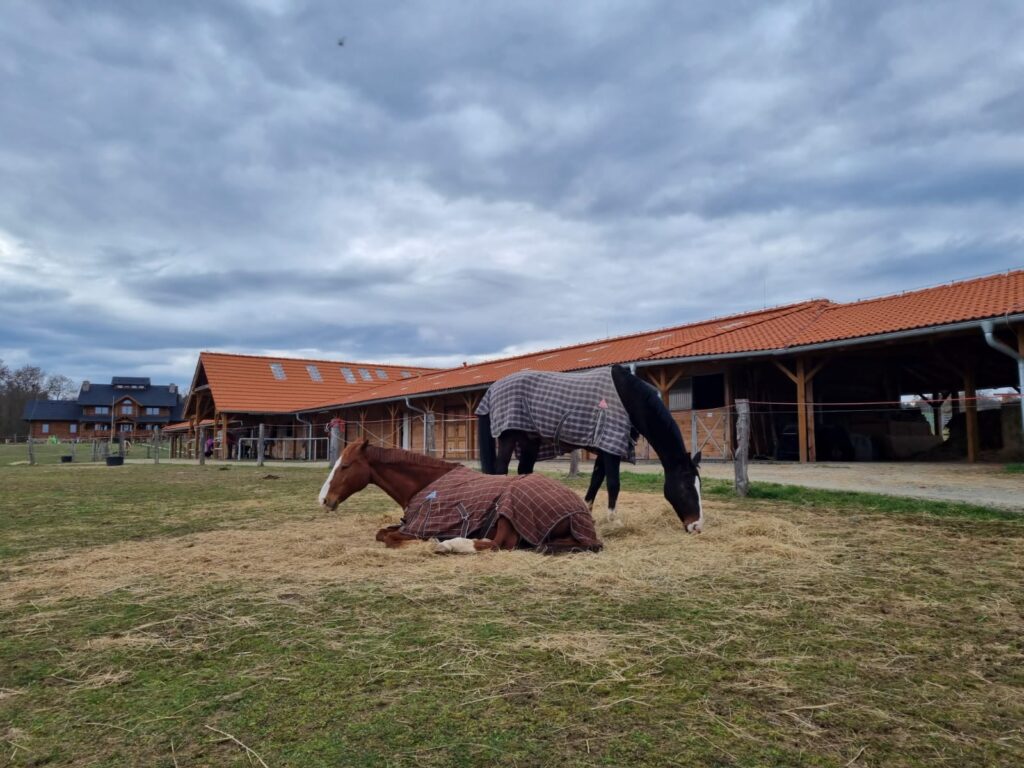 The horses live in the beautiful Ranč v Buši venue amid the scenic countryside 30 kms from Prague where they have the freedom to live in a herd, go indoors or outdoors when they like. These horses are part of the training team and not just "business tools", they are full partners of our training programs.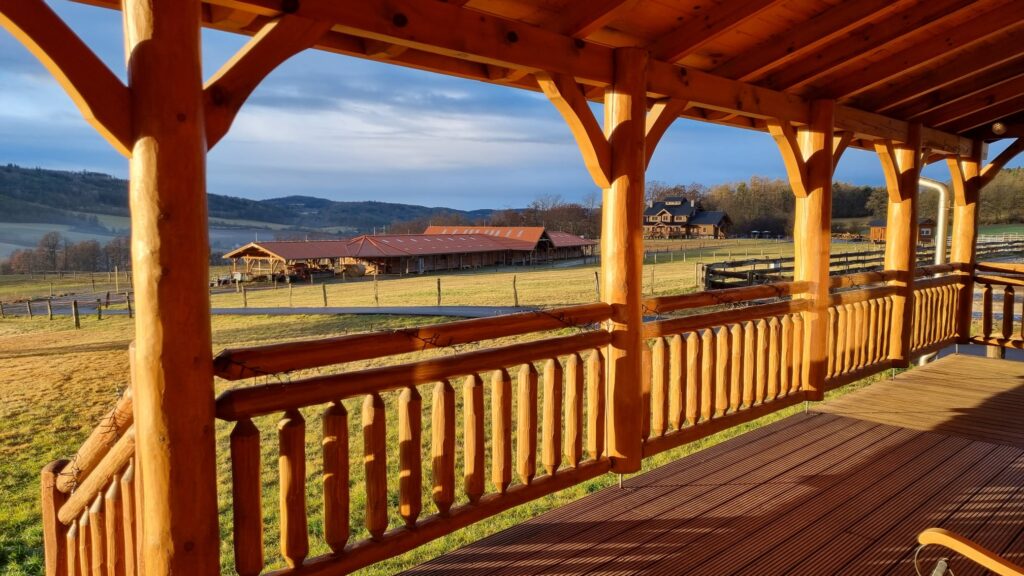 Our Coaching with Horses workshops take place in the magnificent Ranč v Buši which opened its doors to the public in 2018.  Since then, visitors can enjoy the unique vibe of "little America" – in addition to the horses, the facility includes:
two log cabins
indoor & outdoor arenas
traditionally wooden made clubhouse
fully equipped kitchen
above-standard toilets and showers
accommodation for 12 persons
large car parking areas
Conferencing
If you would like to book the conference room for a period before or after your course please contact us and we can include it in your course.
Accommodation
If you wish to stay on after a training with your team, the Ranč offers accommodation in the clubhouse